Nedda Wittels

Professional services in Animal Communication and Multi-Dimensional Energy Healing for Animals and Humans since 1994.

Professional Services in Spiritual Empowerment and Ascension Coaching since 2009

Master Teacher of Animal Communication and Organic Spiritual Ascension.

Receive compassionate, supportive, heart-centered assistance for you and your animal companions.

Over 8,000 sessions with clients in 15 countries.
Free Teleclasses
Register for playback for the following free popular teleclasses.
Animal Services
Distance telepathic communication for all species. Sessions by phone, Skype, or Zoom.
Family "conference calls" even when you and your animals are not in the same location.
Distance healing sessions.
Preparation for and recovery from surgery.
Mentoring & Coaching
for Professional Animal Communicators
Get the help you seek to make your business/service a success.
Human Services
~~Spiritual Empowerment Coaching

Everything you experience is within your personal power to change. Isn't it time to make some powerful changes?

~~Multidimensional Energy Healing

Healing is not just about the physical form or the mental/emotional state. It's about YOU at all levels of your being. You can heal at every level.

If surgery is in your future, you want your bodies and your intentions to be clear, and to have the surgical team at their best.

Discover what your bodies and energies can tell you about your current state of health, where you are on your life/spiritual path, and more.
SIGN UP FOR NEWSLETTER
and FREE GIFTS.
Look for an email requesting confirmation.
CONFIRM to receive your gifts.
Data Privacy Policies
YOUR FREE GIFTS
The expert report:
"11 Keys to Creating a Win/Win With Your Animals"
and a special link for $10 off one session:
either Animal Communication or
Spiritual Empowerment Coaching
>>> ♥♥♥♥♥♥♥♥ <<<
Why my cats and I only drink
Structured Water
from The Wellness Enterprise.
Evidence that Structured Water can protect you from EMF, pesticides in foods, and more.
Are you or one of your animals suffering from chronic dehydration or kidney issues?
DISCOVER what scientists say about Structured Water.
>>> ♥♥♥♥♥♥♥♥ <<<
My animals and I are
EMF Protected
with the whole house device.*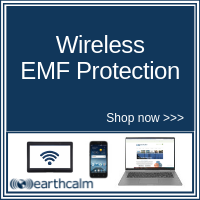 * EarthCalm products are not FDA approved and are not intended to diagnose, treat, cure or prevent any disease.